Long story short, nappa has always been my favorite DB character. but my previous attempt at capturing his likeness was a bit "meh".
I discovered that esf 1.3 would contain a recoome model, So i waited until the open beta to obtain it, and edited it into a nappa (with full permission granted from kama and GG both)
NORMALLY I spit on edits, but with my previous attempt at nappa in my head, i went ahead with it.
the first one was just a recolor for the most part,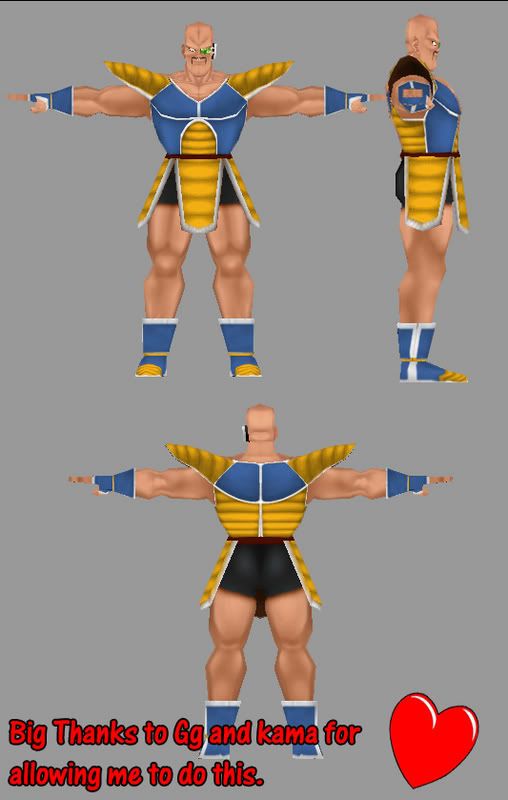 Comparison
the 2nd one was suggested by kama, and wasnt originally planned. (he was also going to skin it as well, but i got impatient and started without him, and Im glad it happened that way, it let me practice my skinning a bit and im fairly satisfied with the end result)
I rebuilt the shoulders after i deleted the shoulder pads, and re-uvmapped the entire torso, the BIGGEST problem was matching up the torso texture to kama's neck texture, its
hard
to try and match another skinners style.