I didn't want to revive a long dead topic so i made a new one, if this game is so dead why do they keep releasing new expansion new adventure packs and content like every month?
I reinstalled it i played it previously and loved it but due to my bad system it got really annoying, now i am back on it only to find out there is now alternate character models, and some of them look down right crazy, the ogres now don't look like pale lifeless corpses, now they look like buff demons.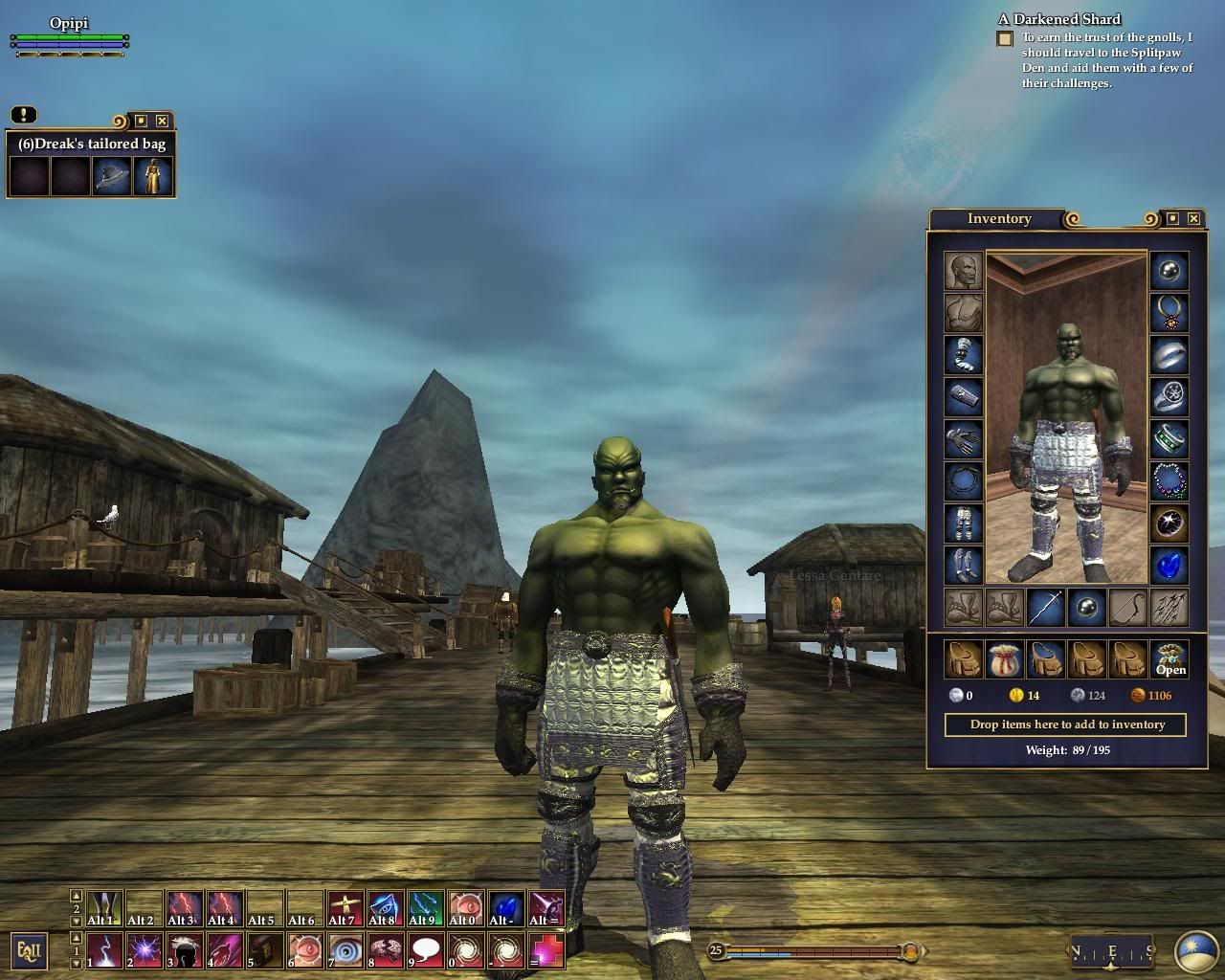 There is my ogre, ill post a screen shot of what he looked like before momentarily.
I do however have reason to believe these are from the korean version, but the elves don't seem to fit that so i just think the dev's are adding even more customization to the character creators.
They added new achievement systems, kind of like the old system that happened after 50 in EQ1, except it works from 1-60 in eq2, a new race is soon to be added called the fae, remember the fairies from EQ1? They will now be playable, you can climb walls, literally, if you can't get by and there is a climb spot you just scale it.
The game seems to be far from dead, anyone else play it?
I would assume not but its worth a try to find some others =).