Hi all,
First of all I'd like to mention that this is the updated version of Broli's JKA AC Cloud skinned by me.
What I am in dire need of is someone to rig this for the Half-Life modification The Specialists and if available
to do some custom animations for him.
A Render Gallary: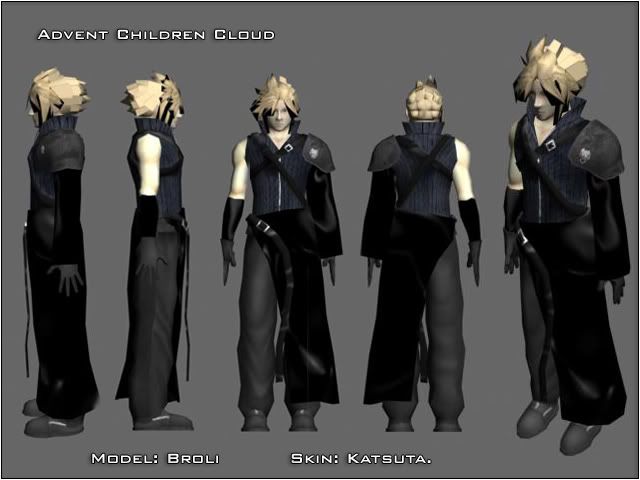 And Wireframe:
We people over at TS just want this model so bad.
But all the riggers/animators I've asked are either not replying or won't even bother.
So please can someone rig this for TS.. You are our only hope. O-o;
(PS Any crits on the skin or anything would be appreciated.
BTW, this is my first ever skin.)