[align=center]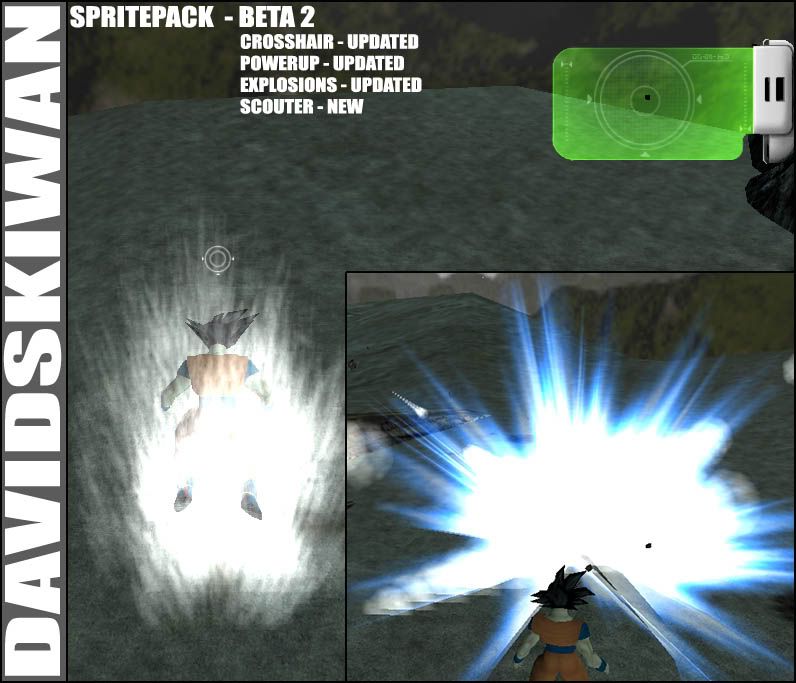 [/align]
Still no new hud yet, I cant find a theme that fits, but ive made a new scouter, inspired by the screens from the latest budokai game. Powerup aura, crosshair and explosions have all been improved in quality scince last time, next release i hope to redo some attacks and have the hud done.
you can download it from here:
http://rapidshare.de/files/2908594/Davidskiwans_Spritepack_2.zip.html
Hopefully somebody will post this on esf-world when they get the time =], enjoy!