I was wanting to know if anyone is experienced with Sony Vegas?
If so I was hoping said person knew how to crop/cut out an object from video.
The video in question is this: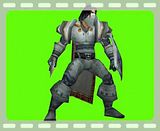 I want the character (My RP Character from WoW) to be cut out from the green BG I set up.
Or to any others, know of a good video editing community to point me towards?