New Member
Joined

Feb 25, 2003
Messages

227
Best answers

0
As some of you may know, the legendary Miyamoto (The Nintendo Man) was in Manhattan about a day ago. The line was atleast 4 to 5 blocks long. I mean sure, i knew there was going to be a line....but are these people waiting for the cure for cancer or something?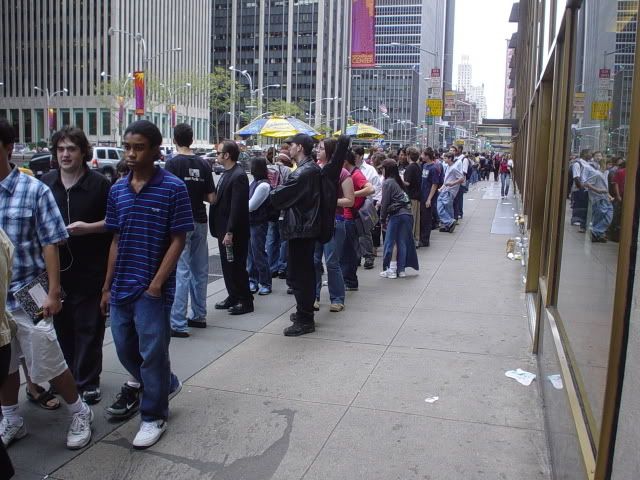 Everything was going pretty well though. Everyone was happy as you can see from the images.
People showed nothing but respect throughout that whole day wether they was fat, skinny, stupuid ect it didn't matter.
But then, out of the mist or should i say front door breeze, a guy walks in and ask him to sign this...
That's right a PSP. I mean comon, i mean is this kinda disrespectful or what, the guy minus well had went back again and told Miyamoto that he loves his work. Sonic specially. And also tell him that he's eagerly awaiting his next sequel to Halo. So as the title says, does anyone think this is disrespectful or just a harmless joke that people shouldn't over react like idiots about?