Ok, here is the full model as of now.
----------
I am trying to skin it. I am having some trouble applying the texture and I don't know what is wrong.
So I have my maps all laid out.. (I know that there are some overlapping problems, I'll deal with that later)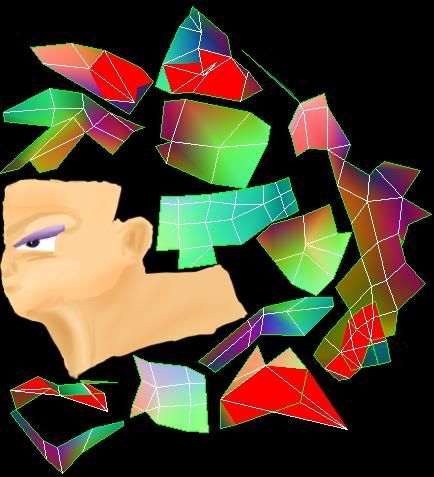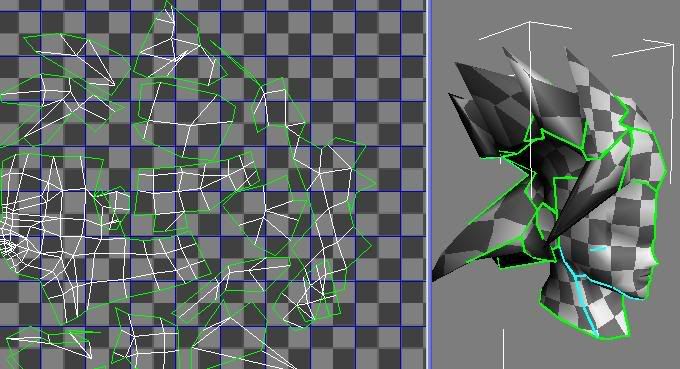 So when I go to apply my skin to the face, it does this...